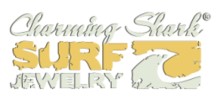 Member Login
Welcome back. Login to get started
New Customer Registration
Let's get started!
Password Recovery
Forgot your password? Don't worry we can deal with it
Search
Find the product your looking for. Search below
Charming Shark's team rider Coral Schuster is on the USA 2018 National Junior Surf Team. She is one of the
hardest up and coming rippers from the east coast. She stands out in the water from others and has a smooth
style. Coral always has a positive outlook on life and always encompasses a great attitude.